University of Washington Professor, Christian Sidor will update us on his Antarctic fieldwork. Be there to see the latest and greatest from this year's adventures.
We will meet at the Burke Museum, downstairs in the old cafe, now called the Boiserie.
I hope to see you there.
Tom Wolken
NPA President
---
Paleobiogeography of Pangea
The largest mass extinction in Earth history occurred at the end of the Permian, roughly 251 Ma. Although the cause of this catastrophe has been difficult to pin down, its effects on terrestrial ecosystems are clearly seen in the fossil record. To date, most of the data on extinction and survivorship for this critical interval come from the Karoo Basin of South Africa. However, this restricted geographic and sedimentary area constrains the degree to which broader statements can be made about global patterns of tetrapod evolution. For this reason, I have been actively involved in fieldwork that expands the geographic coverage of Permian and Triassic localities. Recent exploration in Antarctica, Tanzania, Zambia, and Niger have produced fossils that change the way paleontologists view Pangean faunas.-Christian Sidor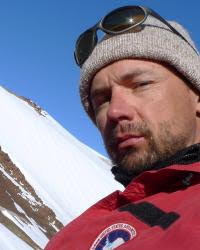 Burke Museum, Seattle WA
Boiserie Room
March 25, 2018
1pm-3pm
Guests and visitors are always welcome.